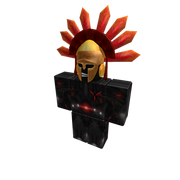 Warmystro2 was an ex-Captain of the Vaktovian Empire (and years later upon his return, ex-Corporal). He joined Roblox 17th July 2010.
He is never to return within the Vaktovian Empire again.
Background story
Stuff: I was earned by Vaktus as the "Funniest guy in Vaktovia" for the Halloween event, he also gave me the Anti-theory shirt/pants.
Earned Corporal heading for the Recon unit. (Since I know that's what I always wanted because I'm a..."MLG" sniper compared to most of the other ones...*cough*.)
For some people they saw me as a Decoy...? Mostly because during raids or defences I will always find new things for important attacks e.g. Protections, Glitches or just OP weapons that can't allow people to move. (A man of the people's people).
A man of the leader type person, during Anarchy games I'll most likely take control of the group and lead them to my victory (this works with most of my raid groups) and we would always win. One time it was 4 of my VAC's and myself against Vaktus, Dologan and 2 RG's, I had won without losing against the other 5-6 groups there was.
Pretty much; I'm a random type guy, I'll find anything or everything and win with it some how. (As long as I have a good skilled type persona of course, otherwise I'll need to take 2x as long).
I find myself as a strategic and tactical warfare based Vaktovian, espeically in the RECON setting up the War plans for F.E.A.R, R.A.A, Starlite Corporation, The Galactic Empire etc.
(P.S. I'm now forever never joining VAK/VAC again.)
[Quotes] "I bring joy and fear into the heart of Vaktovia"