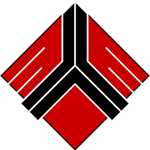 The Vaktovian Medical Unit specializes in the health and well-being of the soldiers of Vaktovia. Those in the Medical Unit make sure to keep casualties to a minimum, to ensure the Vaktovian team has the strongest force at all times.
Like all Vaktovian divisions, you must reach the rank of Corporal+ to be eligible to joining.
Quote for the Medical unit: "Even death can be conquered..."
Medical Captain: Sylaine
Overseer: Hunter7777