Applying for VAC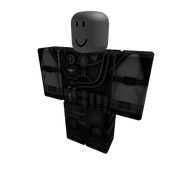 To start your journey into gaining the privilege of becoming a fully-fledged Vaktovian, you must first make your way through the Vaktovian Ascension Core. This can be a long and difficult journey, and for some can even take years. Currently, the only method for applying for VAC is by completing the VAC Entrance Obby Course, then sending an application to the VACApplications account.
Applications are only accepted on the weekends, when recruitment is open. Usually a notice is posted on the Clans & Guilds Forum on ROBLOX. Messages sent after midnight (GMT) on Sundays are ignored.
Current VAC application thread: http://www.roblox.com/Forum/ShowPost.aspx?PostID=148313987
Rules for rejoining: http://www.roblox.com/Forum/ShowPost.aspx?PostID=148313907
Rank Descriptions: http://www.roblox.com/Forum/ShowPost.aspx?PostID=148313840
₪ Disclaimer: These threads may not be the most up to date version. To get the most up to date versions containing information joining the VAC, go to the description of the Vaktovian Ascension Core or The Vaktovian Empire and open up the thread labelled "Index". The index thread contains all of the most recent versions of documents.
Latest Index as of editing: http://www.roblox.com/Forum/ShowPost.aspx?PostID=148314043
Application Template
ONLY APPLY ONCE YOU HAVE OBTAINED THE VAC OBBY BADGE: http://www.roblox.com/V-A-C-Entrance-Obstacle-Course-place?id=123485117
Below is the OFFICIAL application to be submitted when you have obtained the obby badge.
---
1) How did you discover the Vaktovian Empire?
2) Do you have previous experience with other groups? If so, list them below.
3) Have you ever previously been associated with groups hostile to Vaktovia?
4) What specific skills do you think you could bring to the Empire?
5) What is the sixth law that all members of the Empire must follow?
6) Do you acknowledge all Vaktovian laws and promise to abide by them, and recognise the consequences if you break them?
---
- General K. Bektor
(Approved by the Emperor)