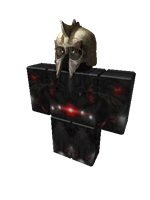 uncoverloser, also known as Rytal C. Mussert, was a Vaktovian Private First Class, but left early 2014. He is back in Vaktovia, as a Sergeant. He is currently in the Vaktovian Commando Regiment.
Career
uncoverloser first started in the Vaktovian Army Corps. He was able to get into the Vaktovian Empire through it, but was then soon asked by Barry1234, a Colonel and the Royal Spymaster at the time, to go on a spy mission for him. Due to him being a spy, he had to leave the Vaktovian Empire for some time. When Barry was exiled, uncoverloser was accepted back into the Empire. He's since left the Empire and persued his career as a Frostarian.
Uncoverloser has returned to Vaktovia and since his returned has been commisioned as a Captain, Been inducted into the Royal guard and graduated as a Raid commander.
Quotes
"Dead or alive, you're coming with me."
"Broken man, fighting for a broken cause."