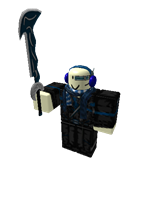 UmbrellaCorporatio is an old Ex-Vaktovian General who knew Ex-General Hugginator before he and Hugginator joined Vaktovia. He is one of the oldest known Vaktovian Generals.
Admin Abuse of the Coalition
It is known that a few weeks after Umbrella became a General, an Admin Attack occured, and DeaDLy24 was initially accused of the Admin Attack. After said-AA, a physical attack on Vaktovian soil was held by several Vaktovians and non-Vaktovians alike, UmbrellaCorporatio was found guilty.