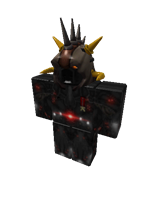 Also known as
Maddie Alcatraz
, is a Corporal of The Vaktovian Empire, a rank which she very quickly earned. In fact, Maddie joined the VAC March 30, 2013 and got into VAK May 20, 2013. Her previous username was maddennis10. She left VAK and joined TGI for some time under the guise of a traitor to spy on TGI. She re-joined VAK in November 2013.
She won the Vaktovian summer games 2012, making her the VSG champion, along with AustinWinfree.
Scytherius left Vaktovia 3rd January 2013. because of real life issues.