Bio
Rokushou - previously known as UnovaPokemon333/AbstractedUnova/Rokushoh/LordDeathwrath is currently a Vaktovian private that has served the Vaktovian Empire since the year of 2012. This one has gone through all the phases of the Vaktovian Army Corps except the academy. He was admitted into VAK on the 31st of October in 2014 - but left soon after due to a rank lock and lost interest. His original account which was UnovaPokemon333, was made in 2011, and the following ones were made due to the original account being deleted for too many warnings. In 2016 Rokushou regained his place in Vaktovia in the rank of private.
Skills

This one has been in VAC/VAK for many years - therefore he has quite a lot of knowledge in guns. He is currently the one who is giving the combat tests to the ones who wish to join
The Xetra Family
- which he's the founder of. He specializes into CQC and LQC mostly, with the
StA-54
and
VC-32
.
Achievements
There is no specific achievements that this soldier has earned - though he was congratulated and complimented by Vaktus many times for his impressive work in GFX.
Divisions
The main goal of this soldier was to join the Evolution Initiative - in which he finally succeeded and became an Artist there. It was due to his previous work that he was accepted in it by ROBLOXVETERAN1. Due to his work being there, this is when he was complimented by Lord Vaktus directly.
When he reaches the rank of Corporal in the Empire, he would like to either enter the
Vanguard
division or the
Recon
division. He wishes to join the former due to loving raiding - and Vanguards are chosen as primary candidates for elite raids. He'd choose Recon since he fights LQC with the VC-32 or StA-54.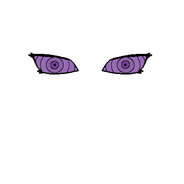 Work
Specific work of this soldier can be found on the Evolution Initiative forum (the link cannot be put here, only EI members can check). To check out his gallery, visit: lorddeathwrath.deviantart.com.