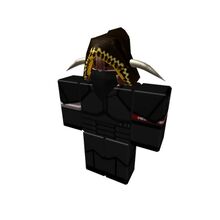 Now known as "UlrichSchauenstein"
Ortegateam is an Ex-VAK Sergeant known for being the left hand man of Captain Dommel101. Ortegateam joined the Army Corp and join Vaktovia in 2010 and became a sergeant in the single year. In 2011 Ortegateam left Vaktovia and his reasons for it are unknown. He 2012, during the Vaktovian Dominion, he moved groups to the Imperium of Man as a space marine and participated in the raids against Vaktovia and defending from Vaktovia. After the fall of the Vaktovian Dominion, Ortegateam join the Austratt Empire under lewisados command as a Grenadier Corporal, while struggling in ranks to be promoted, the group was banned and Ortegateam went into a long period of inactivity in 2012. In these events Ortegateam left Dommel101's service.
In 2014, Ortegateam left his inactivity, changed his name to "UlrichSchauenstein" and vanished into the Sci-Fi genre of Roblox.