http://www.roblox.com/User.aspx?ID=688004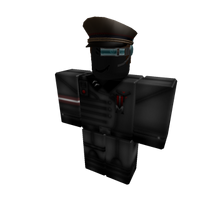 888min3, or know as Intrax Myani, has been serving the empire since February 22nd 2014. He is currently a Captain of the Vaktovian Empire.
His previous account was deleted due to violation of ROBLOX's terms of service.
888min3's orgins come from being a JC Major, and Imperial Guard 3rd regiment sergeant until he resigned on his 17th birthday to persue his goal to be a Vaktovian.
888min3 was apart of the following wars:RAT v VAK(2014), VAK v NFC, VAK v TAER, VAK v WIJ, VAK v VOID, VAK vs UAF.
His military promotions and records:
Accepted into VAC: 02/22/14
Achieved stage 2 03/03/14
Achieved stage 3 03/11/14
Achieved stage 4 03/22/14
Achieved stage 5 04/06/14- [TGI war conclusion ceremony]
Ascended into the empire 05/03/14
Achieved Private First Class 06/13/14
Achieved Corporal 11/22/14
Achieved Sergeant 12/15/14
Achieved Lieutenant 05/05/15
Achieved Captain 06/09/15